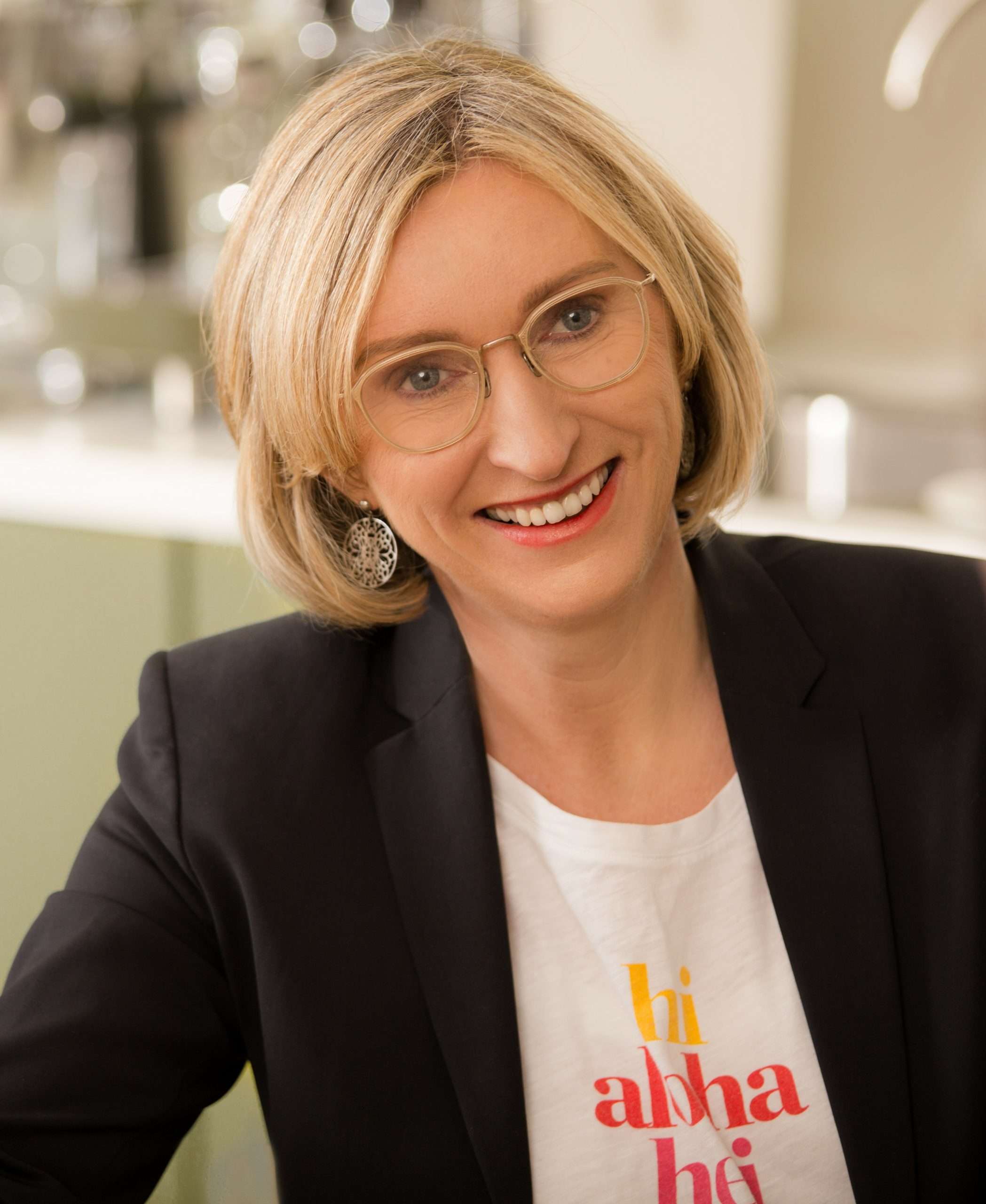 Stephanie Salecker
Stephanie Salecker – SolutionSurfers® Deutschland Founder, Coach Trainer, Executive Coach, Leadership Expert
Being a passionate SF Coach, a future oriented leadership driven mind and a soul that continues to be inspired by the human experience, Stephanie deeply cares about Coaching and Leadership and all the connections that are created when you mix them and create inspiring and meaningful learning experiences for everyone involved.
In 2016, she founded SolutionSurfers® Germany, a Coaching Institute that provides coaching certification courses in Germany. In addition, she supports Top Leaders and their teams on their growth journey towards a more skillful, purpose-driven and future oriented leadership approach.
Her leadership expertise is based 20+ years of international leadership experience above others at McKinsey's Global learning & development practice, where she designed and launched several global leadership development programs.
She lives in Munich with her husband and two wise kids.
Room of the Preferred Future (SR 1)
Solution-Focused Coaching meets Advanced Leadership Development - Our SF contribution to the growth and development of future leaders
Being a leader in these times isn't easy – it is complex, ambiguous, demanding. Leaders need advanced leadership skills, they need support on how to deal with their daily leadership challenges, but they also need to develop higher levels of leadership awareness and consciousness along the way. These levels of leadership skills, awareness and consciousness are often not developed alone or in isolation. And, this is a much longer term professional and personal learning journey that can extend over many years.
I believe that we as (SF) coaches can play a crucial role in supporting those leaders who are willing to step up on their developmental journey.
In this workshop, I would like to engage with you on how to combine being a truly dedicated Solution focused coach with being a highly committed leadership development expert. Are these two different worlds or can they merge in a meaningful way.
I have made my own experiences and worked with different leadership awareness models over the last years, and would like to share one of my favorite leadership development models with you and then jointly explore with you
How can these models even be helpful to us as we grow as coaches
How can the understanding of different levels of leadership awareness, leadership consciousness and stages of leadership development be useful in the coaching process and facilitate our clients growth without being dogmatic
What is the benefit of our SF pureness and simplicity in this process?
This workshop is supposed to be both an exchange on how we all to support leaders in this area but also offers opportunities for exploration and personal insight on how these models can create more awareness for ourselves on our own growth and development as coaches.
Format: Workshop
Level: Intermediate/Advanced
No maximum number of attendees