SOLworld Conference
8th-10th June 2023
Vienna, Austria
21 years of SOLWorld – 21 years of joy
Solution focused practitioners gather at the SOLworld conference to share insights, new ideas, tools and practices as well as a lot of talks about their favourite topic: the application of Solution Focus to current issues.
What will happen at the event?
We will celebrate 20 years of SOLworld, with a mix of great talks, engaging workshops, inspiring lightning talks, book presentations, stories from 20 years of SOLworld, Open Space and more. Please send us your proposals for all kinds of sessions, and we'll create the best possible program until April. Feel free to keep coming back here to stay up to date.
Around the conference we are planning pre-conference workshops, a guided tour through the city center of Vienna, a joint conference dinner in the world's largest organic restaurant in Vienna's Prater, a visit to the world's oldest and perhaps most beautiful zoo, the Tiergarten Schönbrunn – and, if you want to stay a bit longer, there will also be the excellent Host Leadership Gathering at the Palace Miller-Aichholz. So in one trip to Vienna, you can attend multiple exclusive events, spend time with the most amazing community and experience Vienna at its best.
Be our guest in the Europahaus and the surrounding gardens in Vienna from June 8th-10th, 2023.
These were your session hosts
09:00 - 09:45
SOLworld Hall
09:45 - 10:30
SOLworld Hall
Panel discussion 20 years SOL World
11:00 - 12:30
SOLworld Hall
Building on team leadership
Fokus & Teams will present our way of working with leaders as a group when they experience a very high workload and pressure from the staff.
What do you do with a group of leaders who experience no time to reflect on their daily work life?
In this workshop, we will show you how we made them reflect on their work and learn from it and how we made them use this learning to support each other as fellow leaders and have more constructive interactions with the individual employee and the teams.
Format: Workshop
Level: Intermediate/Advanced
No maximum number of attendees
11:00 - 12:30
Room of the Preferred Future (SR 1)
The Mindsetter - A game that encourages clients to SET goals and reMINDs them of their resources
Come and play!
The Mindsetter Game© is an innovative Solution Focused intervention developed with the objective to apply the SF approach in therapy or coaching and teach it in workshops and training. Due to its size of 2x2m and being played on the floor, The Mindsetter is literally holding space for clients and their desired future. And it has proven to be effective to set the stage for new ideas and first steps towards the outcome a client is hoping for.
There are two versions of The Mindsetter available. The first is for teaching SF. This version facilitates an active knowledge acquisition of students or practitioners learning SF or in team supervision. Participants are invited to reflect on four of the basic tenets of this approach and discuss the implications of these tenets in the context of their professional environment. They do this in an SF manner: What is already working? What would they like to see or do differently and what difference would that make? What does 'leading from one step behind" look like in their diverse work settings? And what to do if something isn't even broken but they feel like they ought to be fixing it anyway?
Instead of a lecture the game facilitates a collaborative and creative stance. By discussing and reflecting on the questions in small groups, players gain new insights, share sparkling moments, co- create metaphors and formulate their own take- home message. And they decide on a first step towards their professional goal. So far, the training version has been applied and well received in diverse settings: e.g. with peer- support workers, university students, workshop and training participants and teams in diverse health care settings.
The second version of the mindsetter was developed for therapy and coaching and can be used in a group(-therapy) or team setting as well as with individual clients. In this version each participant starts by formulating a personal goal and defining their best hopes for how the session with the mindsetter will be useful for that.
The game creates a safe space where new ideas, hope and self-confidence can flourish. In a group setting it stimulates collaboration and peer support. During the process of the game the players are focusing on their personal goal while moving in spirals around the four quadrants of The Mindsetter. They move through the four quadrants individually, witnessing each other's process and progress. By answering the SF questions in each quadrant, they are guided to look at their goal and resources from different angles, gaining new perspectives. Even more so by answering out loud, sharing with and listening to each other. Quote from a participant: "The discovery of your personal and each other's Recovery Universe."
The questions of the quadrants invite the participants to:
...define their best hopes (Quadrant 1),
...become aware of what's already working (Quadrant 2),
...re-tune their behaviour (Quadrant 3),
as well as
...identify helpers and resources (Quadrant 4).
During this SOL- workshop, a short introduction to the game will be given and the lessons learned so far will be shared. The mayor part of the workshop will be interactive and experiential. The participants will play the coaching version of the Mindsetter, experiencing its effect first hand. In plenary we will reflect on that and share ideas. How can game elements enhance therapy and teaching SF? Let's play and find out....
Format: Workshop
Level: Introductory and Intermediate/Advanced
Maximum number of attendees: 20
11:00 - 12:30
Room of Small Steps (SR 2)
Cultivating a Stakeholder Relationship by using a Matrix
Many of us have heard about stakeholder management and how important it is to manage you stakeholders. As SF practitioners we know that we can never "manage" the stakeholders, but we can trigger conversations to build relationships which help to move toward a preferred future.
I will share an approach how to work with stakeholders. This is extremely useful when working with teams in projects, transformations and to drive innovations. It can be applied by any coach/consultant without a domain expertise.
It starts with preferred future, then a traditional stakeholder analysis is done - since most of the clients are familiar with it, it makes it with a good starting point. The teams identify the internal/external stakeholders and start clustering them on the matrix: 'High interest/low power - keep informed', 'High interest, high power - manage closely, 'Low interest/low power – monitor and 'Low interest/high power - keep satisfied'. As a next step the names of the stakeholders are transferred to a spreadsheet with SF questions which can be adapted to customer needs. Starting with a scaling question, then asking what is already working and define the next steps, etc. Clients could start working in a SF way from here.
If clients want to get even more out of if a practitioner can create another matrix with SF questions to focus on building relationships and using all resources available in an organization. The benefit of using a second or even third matrix is that you move from stakeholder classification (which is never correct anyway) to building relationships BETWEEN the stakeholders and to support the change on an organisational level. Useful questions will be shared in the session.
During the workshop I will share how to apply this in a virtual, onsite or hybrid set up.
Format: Workshop
Level: Introductory and Intermediate/Advanced
No maximum number of attendees
11:00 - 12:30
Room of Experiments (SR 3)
Making Team Decisions with the SF Decision Circle
Working with colleagues on a project about self-organising teams recently, we identified that a significant issue is team decision-making. Existing decision-making frameworks seem problem-focused and can create conflict if used poorly. With colleagues, we developed a more solution-focused framework to counter these issues. We have tested it online with two groups and found it worked well.
I want to share it face-to-face with a wider group of SF colleagues to increase understanding of the Decision Circle amongst the SF community and obtain feedback on how to enhance it further.
This workshop is highly participative. You will discover a new framework you can use in your practice and can contribute to the Decision Circle's further development.
Format: Workshop
Level: Intermediate/Advanced
Maximum number of attendees: 16
11:00 - 12:30
Room of Miracles (SR 4)
The Solution-Focused Genius Zone
The workshop will offer a twofold activity: The first part will present The Genius Zone(*) as a possible concept to use when building the answer to the Miracle Question. Participants could identify their own Genius Zone and learn a process to do the same with their clients.
The second part will offer the thought of how does one combine the SF paradigm with another paradigm/model. The idea (and the main message) is to continue to develop the SF thinking by interacting between the SF language with another one.
Attendees are to expect at least two benefits:
To get acquainted with the concept of The Genius Zone and the offered idea of its relation to the SF by exploring their own Zone of Genius, and
Looking at the work presented and learn one possible way to further develop the already known SF approach.
Attendees will discover their own Genius Zone and, ponder about what might be useful for them to develop in the SF arena.
(*) coined by Gay Hendricks
Format: Workshop
Level: Intermediate/Advanced
Maximum number of attendees: 12
14:15 - 15:45
SOLworld Hall
The SF Art Gallery: A Metaphor for the SF OD Process
In a VUCA world, organisations are challenged to significantly increase their pace of change. To bring about profound transformations in organisations, leaders and coaches need to apply state-of-the-art "social technologies". Solution Focus provides such an effective "social technology".
Solution Focused Organisational Development (OD) is a pragmatic and powerful approach to organizational change that combines three benefits that can rarely be achieved in concert: greater speed (fast), more agility (fluid) and stronger stakeholder engagement (fun).
What do Solution Focused change coaches and leaders need to do to reap these benefits and trigger a profound transformation? They may allow themselves to be guided by the Solution Focused OD process, which is vividly illustrated in this contribution by using the metaphor of the "Solution Focused gallery walk".
Chris Iveson at the leading BRIEF Institute in London introduced the metaphor of the "art gallery" as an orientation for Solution Focused conversations in 1999. It was taken up by other SF practitioners, most cogently by Mark McKergow in 2021. I use the 'art gallery' metaphor for the Solution Focused transformational dialogue with an organisation.
Participants will
Hear from Chris Iveson about what prompted him to invent this metaphor to describe and teach the SF process of change.
Learn from Mark McKergow how he elaborated the art gallery in his book "The Next Generation of Solution Focused Practice".
Explore together with Susanne Burgstaller how the "SF Art Gallery" can provide orientation for the SF OD process.
Together we will walk through the rooms of the gallery and address the following questions:
Foundation: What assumptions do SF change leaders hold about organisations, change and people?
At the Ticket Office: How is a "joint project", i.e. the intention and purpose of the transformation, effectively formulated?
In the Resource Room: When and how do we gather resources, building blocks of the preferred future, and signs of progress?
In the Future Gallery: How do change leaders elicit details about the Preferred Future from many different stakeholders?
In the Progress Gallery: How best to make progress visible, reinforce positive outcomes, and keep change in motion?
In the Gift Shop: The secret to how change leaders finish (most of) their work without finishing the transformation!
Format: Workshop/Practitioner Report
Level: Introductory and Intermediate/Advanced
No maximum number of attendees
14:15 - 15:45
Room of the Preferred Future (SR 1)
SolutionWalk – Use the wisdom of the place
Let's go out for a light and meaningful SOLUTIONWALK. Discover a structured way to have a useful coaching conversation with a client and experiment with the idea of using the "wisdom of the place". There will be a short introduction and then a lot of time to practice.
Format: Workshop
Level: Introductory/Intermediate/Advanced
No maximum number of attendees
14:15 - 15:45
Room of Small Steps (SR 2)
Shaping the future in the very moment
The organisations we work with are increasingly interested in evolving their co-responsibility and adaptability, moving towards a more 'eco-centric' approach to leadership rather than an 'ego-centric' one.
When designing leadership development journeys (with SF practices interwoven into their core) one of the key questions we address is: How can we invite leaders and their teams to approach their work with more curiosity, presence, and productive sustainability rather than feel valued for their more heroic tendencies or knowing better, acting fast, and saving the day?
In this short workshop, we are thrilled to share how SF can contribute to leaders embracing the power of 'noticing' change rather than 'driving' change. We will explore how to lead from a place of inner strength and presence to shape futures in the very moment.
Format: Workshop
Level: Introductory and Intermediate/Advanced
No maximum number of attendees
14:15 - 15:45
Room of Experiments (SR 3)
How interesting, we disagree! Different opinions matter
For every great idea, the opposite idea is also true. - Niels Bohr
Do we need to stop eating meat to save the planet? Should we stop flying altogether? When relevant questions as these are the heart of a conversation, the risk of polarization looms around the corner. It takes a lot of courage to be outspoken about our views when we fear a clash of idea's or worse, a conflict. At such occasions, we might choose to remain silent or to seek the company of like-minded people.
But what if we engaged in such conversations driven by our curiosity to understand? What if our motivation for such dialogues was to evolve in our own thinking rather than to shift other peoples' mindset in the direction of ours? If we are open to having our opinions challenged, then the encounter of a multitude of views offers exciting opportunities for personal development. Philosopher Hannah Arendt was firm: the opinion of the other with whom you strongly disagree makes you human.
In this workshop we will investigate and experience how to inject the power of the Solution-Focused approach into the societal debate with a better mutual understanding, a more nuanced vision and a higher appreciation of others as a result. With a Solution-Focused mindset, we make the deliberate choice not to put the clash of ideas at the heart of our conversations nor do we want to figure out the underlaying causes. Rather, we carefully explore all that we can learn from the different views around the table, eager to understand what is important for our conversation partners and why that is so. Through the exploration of peoples' best hopes for the future' and the changes they want to see, we might uncover that we have much more in common than initially taught. Then, the chances that hopeful possibilities arise are growing and the elements of what at first seemed an impossible common future start to emerge…
One does not discover new lands without consenting to lose sight of the shore for a very long time. - André Gide
Format: Workshop
Level: Introductory and Intermediate/Advanced
Maximum number of attendees: 20
14:15 - 15:45
Room of Miracles (SR 4)
(Re-)Root to (Re-) Route. Immerse in experiential SF Self-Leadership
Be amazed, over and over again, of how present SF is in nature. Experience SF as you've never experienced it before. Discover how that puts you (even) more at the steering wheel of your work, of your life. Go home with helpful insights, and with a useful gadget, as a physical reminder of the session.
When I got to know SF in 2016 - through Anton Stellamans and Liselotte Baeijaert - I realized that in the years before, horses had already taught me the core essences of it. As a coach/trainer with a main focus on communication and (self-)leadership, I wrote about the striking links between natural horse behaviour and SF in the book that I published in 2019: Connective Clarity. When Horses Invite You to Take up Authentic, Solution Focused Leadership. In the book I provide descriptions and practical tips, in this workshop I take you through experiencing what you can learn from horses about self-leadership.
Find out how horses live SF, and how you can learn from them to deal (more) proactively with – also difficult – situations, by:
Keeping an overview in a sometimes overwhelming multitude of (ad hoc) things (Attention 360°)
Heading for something rather than choosing against something (Direction)
Powerfully inviting, instead of awaiting or convincing
Acting and communicating with thoroughness (instead of with caution or in a blunt way)
Regarding assertiveness as a manifestation of the question, "Do you really mean this?"
No experience is needed, nor specific knowledge about horses. This workshop is for everyone who is curious to find out more about the impact of a Solution Focused mindset on body language, which is a universal language that surpasses the differences between species.
Format: Workshop
Level: Introductory/Intermediate/Advanced
Maximum number of attendees: 30
16:15 - 17:00
SOLworld Hall
How the dialogue goes on…
Many people say "I didn't do anything, I was just listening", implying that listening is a passive activity. However, communication research has shown that listening in face-to-face conversations is an active process where listeners help shape the conversation. Despite this, the myth of listening as a passive activity has been reinforced by communication sciences.
This workshop will explore how solution-focused practitioners and their conversation partners collaborate in curating meaningful dialogues. Find out how SF practitioners utilize their listening to contribute to the process.
Together we will have a closer look at
how we as listeners co-narrate the story that is told.
how generic and specific listener responses contribute to the emerging story in face-to-face dialogue.
the significance of gaze windows and gaze in face-to-face dialogue.
how solution-focused practitioners listen to support their conversation partners in co-creating useful dialogues.
We will closely examine solution-focused conversations by analyzing video examples using microanalysis of face-to-face dialogue. This approach will allow us to observe and see what happens in a face-to-face conversation moment by moment.
Together we will explore and reflect how we can use these learnings for our individual solution-focused practice.
Format: Workshop
Level: Introductory and Intermediate/Advanced
No maximum number of attendees
16:15 - 17:00
Room of the Preferred Future (SR 1)
Laugh your way to solution!
Where there is no trust, people do not dare to laugh. Laughing together helps employees feel good and helps retention. It is also a great tool to increase creativity and reduce stress. During the coaching session, creating a safe environment and combining humor with solution focus tools, we can support our clients to achieve their goals faster and in a fun way.
In our interactive workshop, we will build on the participants existing skills and knowledge and provide them with practical incremental tools and methods that they will be able to implement right away. We combine the SF tools with the best practices of the Association of Applied and Therapeutic Humor (www.aath.org) and our own coach experiences. The participants can understand the benefits of humor, try out new tools, discover their own humor style and design their own tools.
Format: Workshop/Presentation
Level: Introductory and Intermediate/Advanced
No maximum number of attendees
16:15 - 17:00
Room of Small Steps (SR 2)
Solution-Focused Appreciation Stage – How to foster cooperation and appreciation effectively on team- and organizational level (incl. an organizational development case study)
In organizations we often face the challenge that across departments information seems to get lost. And even in the team itself, it can happen that not everyone knows which projects are going on. Departments often work in silos and do not glimpse to their neighbors. But there are so many benefits on working cross-functional and knowing what's going on in the company. Some of them being: Using synergies to create joint-projects, reduce redundances, foster cross-department collaboration and therefore making the company more successful.
So how can an entire team and an entire organization learn across departments what successes each team has achieved in a certain period of time – so that it's highly engaging, fun and effective instead of just boring meetings PowerPoint slides?
The Solution-Focused Appreciation Stage can help. It fosters information sharing on individual, team and organizational level. Also, it fosters team collaboration, appreciation and therefore psychological safety. An easy tool with many benefits!
In this talk you will learn what it is and how it can be used. You will also gain knowledge a case study (a solution-focused yearly reflection with the appreciation stage) of an organizational development project in a over 100 employee company. I am happy to share my knowledge with you!
Format: Presentation
Level: Introductory and Intermediate/Advanced
No maximum number of attendees
16:15 - 17:00
Room of Experiments (SR 3)
Our main (secret) learnings on SF conflict resolution
Conflicts arise everywhere where people come together. Sometimes they are big, serious conflicts, sometimes just small disagreements or misunderstandings. Conflicts can cause damage, block projects, disrupt relationships and destroy companies. But they can also bring clarity, movement and progress in business and society.
We have been working for years on how to use the energy of conflicts in a solution-focused way for the positive development of people and companies. In this session we would like to share our most important insights with you - and also do a few practical exercises. We look forward to seeing you there!
The Future and SF
In this session we will all work together to meet tomorrows challenges with SF.
Open Space Opening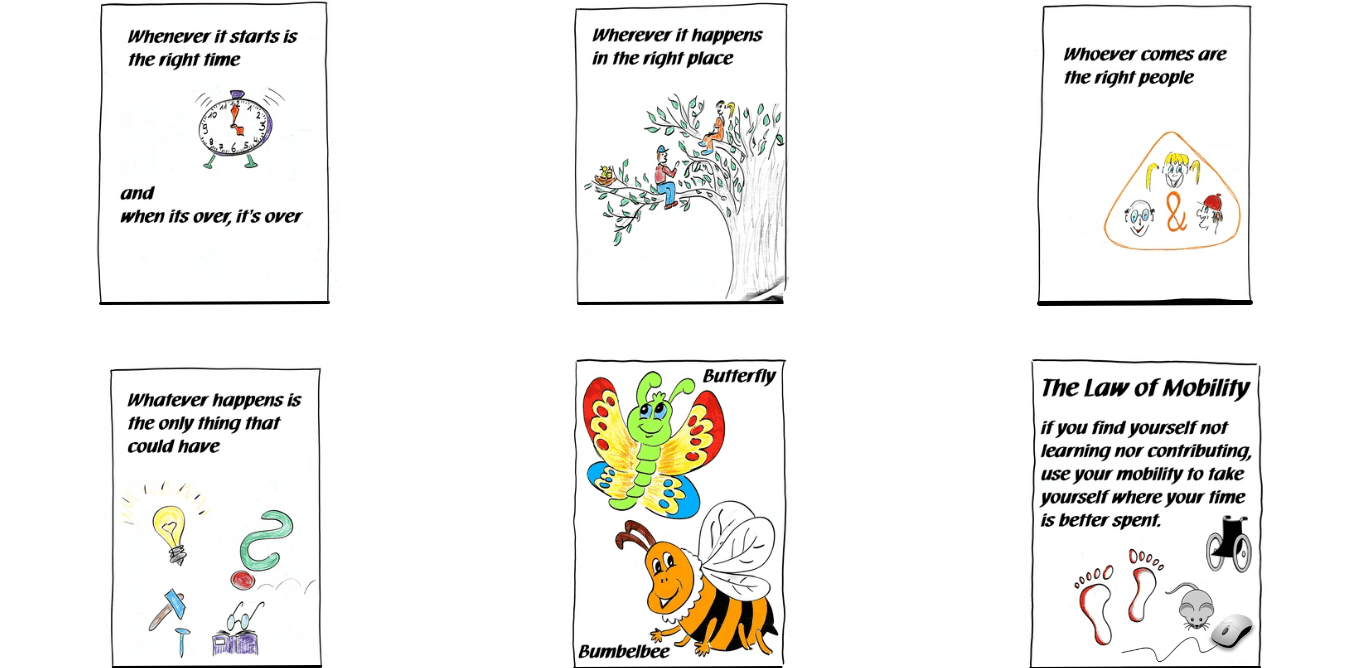 Steering group meeting
The SOLWorld steering group meets at every SOLWorld international conference. The meeting is open to all, and participants may join the steering group (but are not obliged to join). The meeting will hear from organisers of events since the last international conference in 2019, and be open for proposals for future events. Would you like to help organise a SOLWorld event? Come along!
sFiO meeting
Join the premiere of the first live SFiO Fika! During the COVID crisis, SFiO ran a weekly online Fika to unite isolated Solution Focused practitioners worldwide. We designed the Fika to be a relaxed gathering where people could meet, chat, have fun and learn from each other over a drink. After the lockdown ended in most countries, we maintained the Fika as a monthly event on the third Sunday of the month at 1000 UK time. It continues still. To celebrate the first live SOLWorld post-COVID we are holding the first ever live SFiO Fika. We warmly invite you to join us and experience the Fika live. It will be interactive, enjoyable and we all might learn something!
Closing Open Space & Closing Conference
If you stay for an extra day and have time and interest on Sunday to spend another day with us, the sinnvollFÜHREN team invites you to visit the beautiful zoo Schönbrunn.
It was founded by the Habsburgs in 1752 and is the oldest zoo in the world. In Anthony Sheridan's zoo ranking, the zoo was named as the best European zoo five times in a row (2008, 2010, 2012, 2014 and 2018).
We would get a guided tour there at 10am and of course also visit our "foster kids", the rock penguins. The tour takes about 2 hours. Afterwards you can – as long as you want – have a free look around the Tiergarten all day long.
Thanks for being at the SOLworld Conference
The conference dinner took place on Friday evening, June, 9th, at the fabulous Kolorik's Luftburg, which is the largest organic restaurant in the world.
The conference dinner (6:15 pm-23:15) has a long tradition of SF performances by the participants. Of course, we'll continue with that 😀 We reserved the "Glas Palace" at the Luftburg-restaurant in the Vienna Prater (see picture below) to have enough space for us alone.
Since animals are not allowed at the conference site, we had a special session with Bobby and his owner before the dinner at the Prater to learn more about SF with animals.
Included in the dinner ticket are the following drinks for 5 hours (yes, as much as you like): beer & Radler on tap, house wine white & red, G'spritzter (a refreshing mix of wine and mineral water 1:1), Hugo Spritz, Sommer spritz (mix of wine and mineral water 1:3), grape juice, naturally cloudy apple juice, homemade lemonades, Simply Cola, Viennese high spring water, Gasteiner mineral water, Coffee from "Alt Wien", and various teas. Furthermore, you get a four-course buffet meal with Austrian specialities (starters, salads, soup, main, and dessert) – each consisting of a choice of 3-4 dishes, one of each will be vegan. Given the current prices, we got a good deal :-D.
Your Organising Team in Vienna
We are here to help you to make this a great conference for all.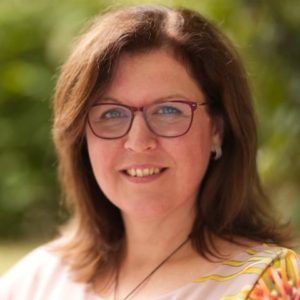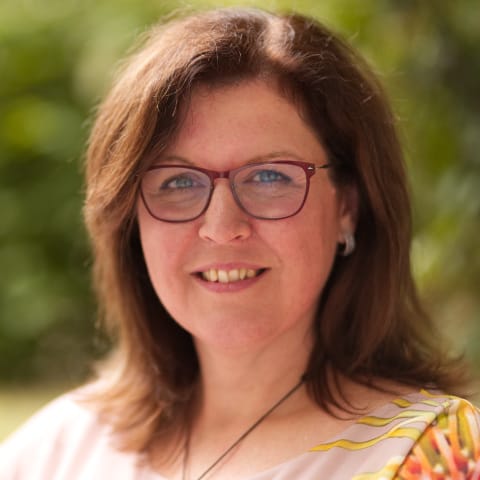 Veronika Jungwirth
SOLworld Conference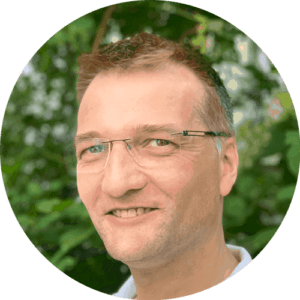 Ralph Miarka
SOLworld Conference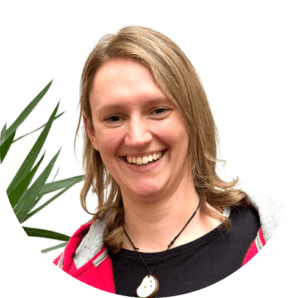 Daniela Manharter
SOLworld Conference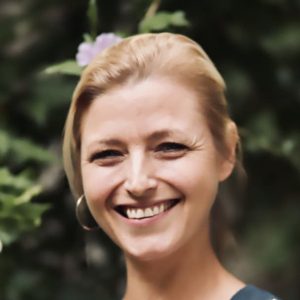 Irene Neumayer
SOLworld Conference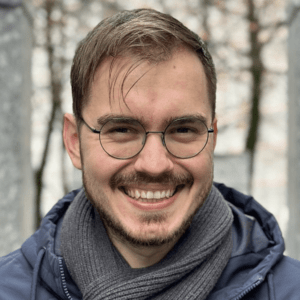 Alexander A. Giurca
SOLworld Conference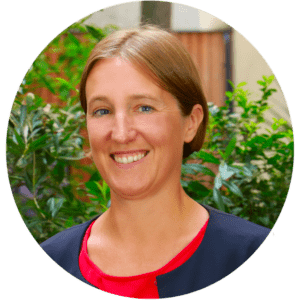 Miriam Sors
SOLworld Conference
We like to say "Thank you!" to our sponsors and supporters. Should you like to sponsor and support us as well, please contact us.
Sunny greetings from your sinnvollFÜHREN Team