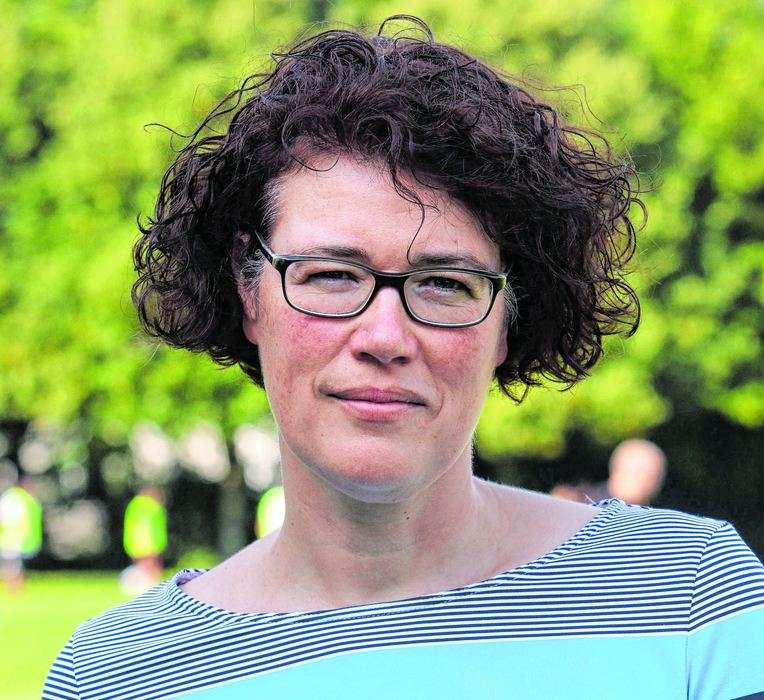 Judith Mahlmann
Judith is principal of a vocational college with focus an organizational learning and a new community of responsibility (Distributed Leadership) to increase self-efficacy.
Room of Small Steps (SR 2)
When Solution Focus goes around. How conversations influence an organisation
Inge-Katz-Schule is a vocational college in Bremen, Germany. Within the last 6 schoolyears at about the half of its stuff attended a solution focused qualification which allows them to shape their work with learners future oriented, resource based and consequently building on classroom interactions among the learners. In this workshop you will meet the school principal who shapes her work with her staff solution focused.
Meet Judith and learn more about her approach to leading in this environment. While she is clearly committed to the practice of an appreciation-based school life, she is the one who addresses the challenging situations with her staff in her occasion-based evaluations: Conversations in which she holds to her perspective of the whole and speaks her appreciative language, calling for the behaviors of each staff member that serve the goals and spirit of the organization - in her individual way.
Judith is also using her solution focused methods to strengthen the self-efficacy of her staff and you will experience some of her ways to encourage teachers to address relevant hard topics in staff meetings.
Format: Workshop
Level: Introductory/Intermediate/Advanced
No maximum number of attendees