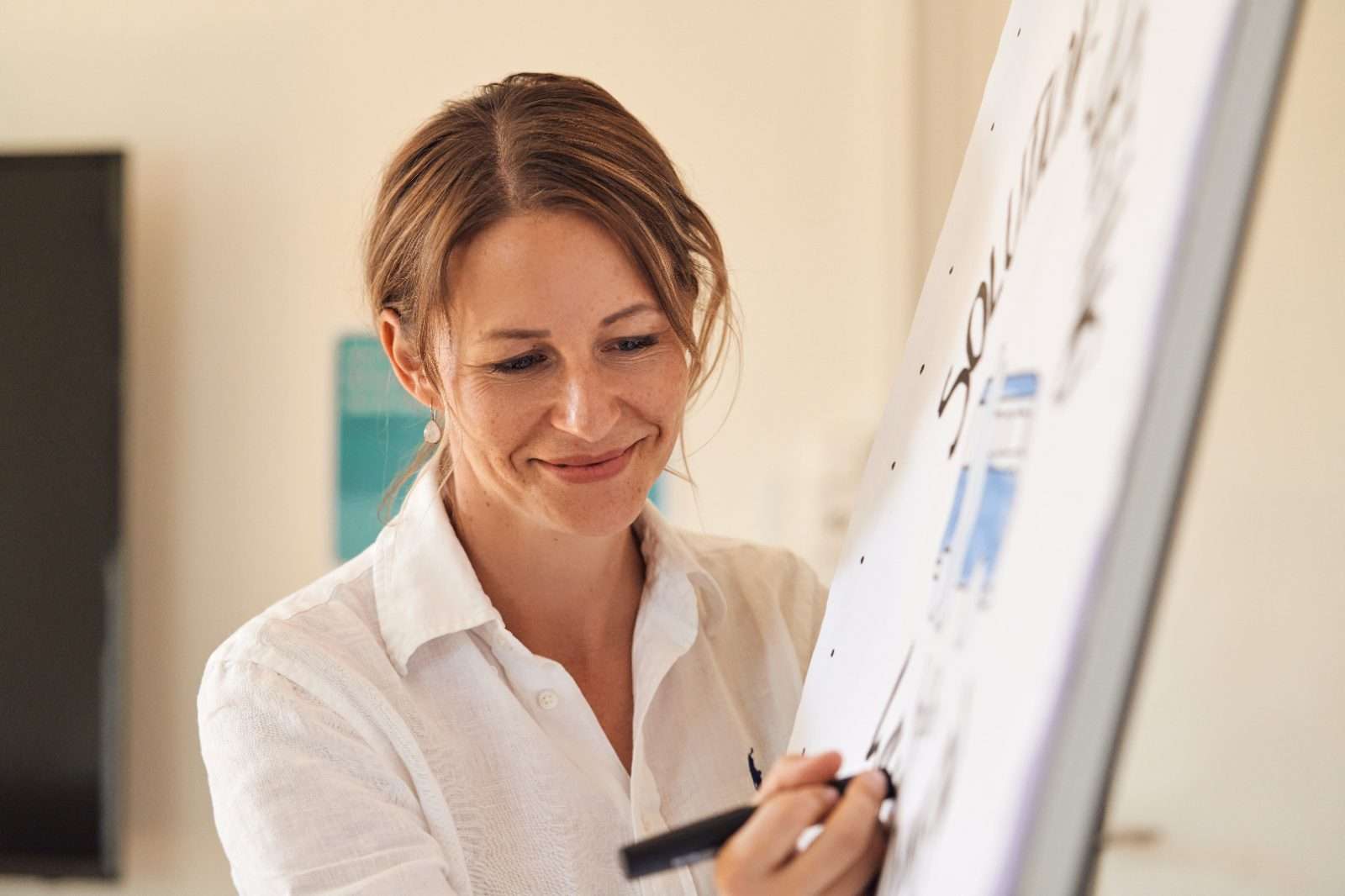 Fabienne Stalder
Fabienne Stalder is a professional certified Coach and a well-regarded trainer of sf coaches at Solutionsurfers®. Since more than 17 years she is active as facilitator and business coach. She worked as an internal business coach and communication-specialist, lead a team for several years and supported unemployed people as a Job Coach on their journey.
With lots of curiosity, a solution-focused heart and contagious energy she is leading her seminars and workshops.
Room of the Preferred Future (SR 1)
Structured Solution Analysis – A useful tool for SF conversations
The Structured Solution Analysis is a useful sf instrument for coaching conversations based on a model developed by Julio Olalla. He has created a simple formula for success in coaching that shows what it takes for change to happen. Inspired by these ideas we created a simple tool out of it – of course with quite a few scales in it.
In this highly interactive workshop we will provide the idea of this "formula for change" and you will get a lot of time to practice, experiment with it, and hopefully get inspired by it.
Format: Workshop
Level: Introductory/Intermediate/Advanced
No maximum number of attendees
Room of the Preferred Future (SR 1)
SolutionWalk – Use the wisdom of the place
Let's go out for a light and meaningful SOLUTIONWALK. Discover a structured way to have a useful coaching conversation with a client and experiment with the idea of using the "wisdom of the place". There will be a short introduction and then a lot of time to practice.
Format: Workshop
Level: Introductory/Intermediate/Advanced
No maximum number of attendees