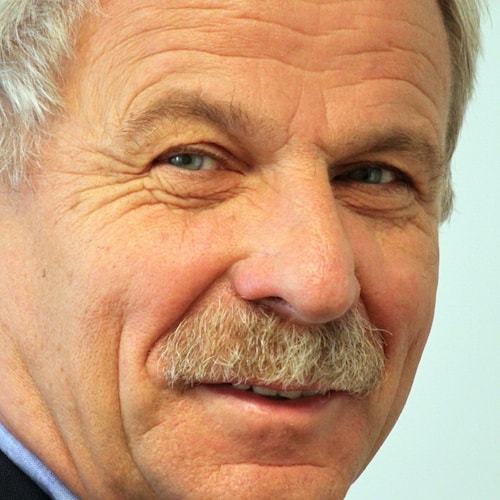 Dr. Peter Röhrig
Dr Peter Röhrig is a senior partner of ConsultContor in Cologne, Germany. He is an organisational consultant, solution-focused business coach and leadership trainer and works a lot in conflict management in organisations. He was one of the first practitioners in Germany who applied and taught the SF-approach in organisations. His book "Solution Tools" is a rich collection of Solution Focused activities for workshops and team events by consultants from all over the world. His latest work is a handbook for SF conflict management in organisations, edited with Martina Scheinecker, Vienna (in German). Since 2008 he is Head of the German Chapter of SFiO (former SFCT).
Room of Experiments (SR 3)
SF Leadership Trainings
Successful organisations plan their leadership development with great care, because it pays off in the long run. Leaders have a significant impact on employee motivation and performance, and that's what makes a company sustainably prosperous.
In a wide range of leadership trainings, with a variety of focuses and a diversity of tools SF leadership trainings stand out. We've explored it in the past years – apart as well as together – and we want to take you along our experiences and experiments.
Adopting an SF mindset as a leader is investing in creating fertile ground, in which plants and seeds have a good chance to sprout and grow. This process is different from buying seeds and plants first, and then try to find out what they need, hoping that as many as possible will survive.
In our workshop, we will take you along our way of setting up an SF Leadership Training – with an sf spirit.
Just like our training, or workshop will be mostly learning by doing. We use theory input sparingly and spend more time in training solution focused tools in small groups. The workshop consists of three parts:
In Part 1, we focus on the leader in his/her role: as a leader in this organisation, how to adopt an SF mindset? What difference do you want to make?
Part 2 is about the leader in interaction: how to listen 'with strong ears'; How to empower team members (and yourself).
Part 3 zooms out to the leader and his/her team/organisation: how to continuously cultivate the fertile ground to make collaboration thrive.
This workshop is for everyone who has an interest in SF Leadership Trainings.
Our intention for the workshop is to create a space to interact, exchange and experience.
Our best hope for you coming to our workshop is that you bring a sound dose of curiosity and joy.
Format: Workshop
Level: Introductory/Intermediate/Advanced
Maximum number of attendees: 30